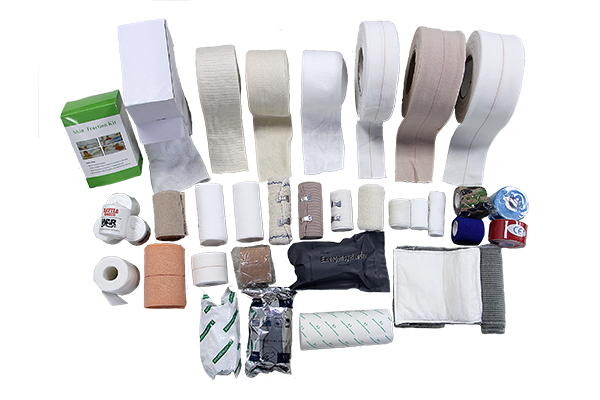 Medical Bandage Manufacturer - Joy Crown
Joy Crown manufactures full catalog of medical bandages for providing support to stretched muscles as well as broken bones, including Elastic Adhesive Bandages (EAB) Bandage, EAB Raw Material, Non-Sterile and Sterile Cotton Stretch Bandages, Wool and Cotton Crepe Bandages, Elastic Crepe Bandages, Conforming Bandage (PBT Bandage), Boxing Hand Wrap Gauze, First Aid Bandage, High Elastic Bandage, Plaster of Paris Bandage, Elastic Cohesive Bandage, Cohesive Conforming Bandage, Emergency Bandage, Short Stretch Compression Bandage For Lymphedema, etc.
If you are looking for a suitable wound bandage, we can propose solutions for you. Those compression bandages can support your strained muscles. As a reliable pressure bandages supplier, if you want to know more about China medical bandages, please contact us. We are willing to introduce the compression bandages to you in detail.
Quality Certification: ISO13485 (TUV Issued), CE (TUV Issued), and FDA Certificated. Joy Crown produces and supplies all over the world in OEM, you are more than welcome to contact us for details.