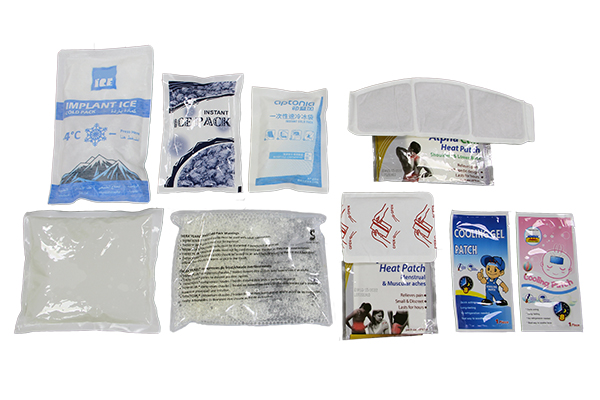 Hot & Cold Packs Manufacturer - Joy Crown
Our gel pack solutions are designed to alleviate discomfort and promote well-being. Our range includes Instant Ice Packs, Hot and Cold Reusable Gel Packs, Cooling Gel Patches, and Heating Patches, each tailored to cater to your unique needs.
Instant Ice Packs: Swiftly alleviate strains, bruises, sprains, and injuries with our Instant Ice Packs.
Hot and Cold Reusable Gel Packs: Combat pain with therapeutic heat and cooling therapy. Our reusable gel packs are versatile, offering flexibility even when frozen. Whether you need soothing heat or calming cold, these packs have you covered.
Cooling Gel Patches: Easy-to-apply, and skin-friendly. Gentle on the skin and suitable for all ages, these patches provide refreshing relief when applied to the forehead. They're medication-safe and offer up to 10 hours of cooling comfort.
Heating Patches: Promote blood flow and muscle relaxation. Perfect for menstrual cramp relief, these patches are designed to be applied to undergarments around areas of discomfort without direct skin contact.