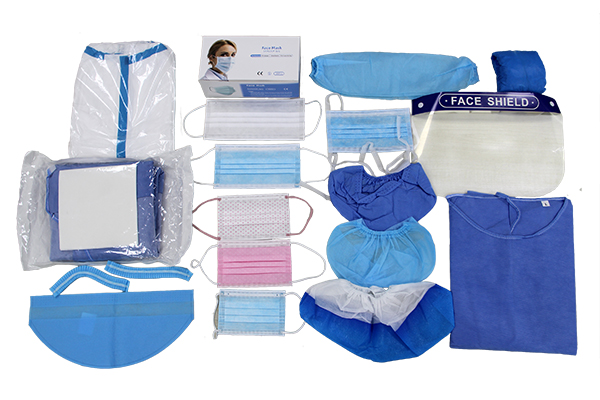 Medical PPE Products Manufacturer - Joy Crown
We strive to deliver comfortable, well-designed personal protective equipment (PPE) that offers your workers/users/consumers the most effective protection available. You can buy Joy Crown safety PPE, confident in the knowledge that Joy Crown is working hard to provide products that your employees/users/consumers will feel good, safe about wearing and using.

Joy Crown PPE products are mainly of Face Shield, Non Woven Face Mask, KN95 Protective Mask, FFP2, FFP3, Coveralls, Surgical Gowns, Isolation Gowns, Apron, Non Woven Cap, Shoe Cover, Examine Gloves, Surgical Gloves, Nitrile Gloves, Thermometer and Alcohol Pad.
Product Safety, Certification, and Qualification:
The product and the companies have all passed qualifications required.
1. ISO13485 and EN46001 have been granted as of November 2011.
2. CE 0197 has been granted as of November 2011.